Four Axes Gantry (XYZR) style cartesian robots with large working areas. All moving axes located above working area.

- Synchronized XYR Gantry
- Rotary axis
- Stroke 1000x1000x300 mm
- Rotation 360 deg
- Stepper or servo motor drive (XYZ)
- On-axis repeatability 50 microns
- Motorized belt mechanism (XYZ)
- Load 3 Kg

ROTO-LINEAR AXIS USED IN XYZR GANTRY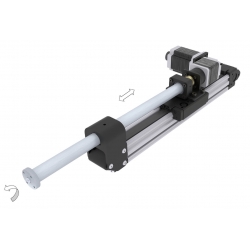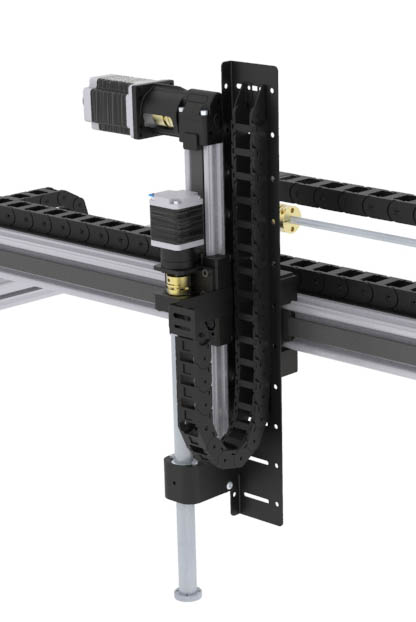 There are no drawings for this product.
Actuator
Stroke X x Y

1000x1000mm
(see Note below)

Stroke Z

320 mm


(see Note below)

Actuators XY
Moving carriage
Actuators ZR
Moving rod
Rotation
360 deg
Pitch

90 mm/motor rev

Motor mounts

Nema23

Motor type

stepper

servo/encoder

Repeatability
on-axis

± 50 microns

Load capacity

30 kg (XY), 3 kg (ZR)

Max speed

2 m/sec (XY)
(motor/drive dependent)

Notes: XY Travel strokes available from 100 to 2,000 mm
in each axis. For longer strokes contact the factory
Z stroke available from 70 mm to 320 mm

There are no ordering details for this product.