Tilt-Yaw (A/B) rotary ISRT-2D-0603
Integrated Tilt-Yaw (A/B) two-axis rotary assembly provides high-speed machining capabilities for complex 3D part geometries. The precision-aligned system allows accurate positioning on a hemispherical surface. Direct-drive rotary tables allow significantly higher throughput and maintenance-free operation when compared to gear- and screw-driven technology. A high resolution encoder enables axes to run at wide range of speeds while maintaining excellent velocity control and positioning accuracy. This two axes platform allows various yaw table height locations and scalable counterbalance.
IntelLiDrives manufactures custom two- and three degree of freedom rotational systems using integrated direct drive rotary tables SRT, RotoRing and AccuRing Series.
Contact us with application requirements.
Click Below Images To Enlarge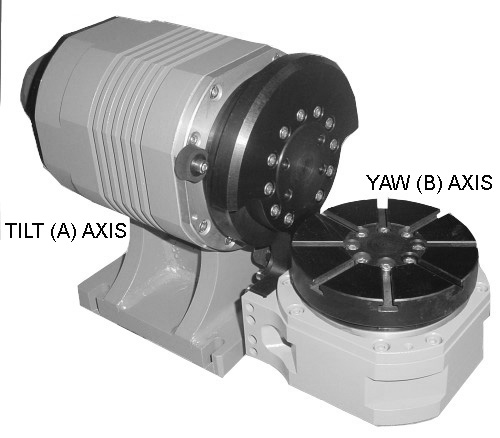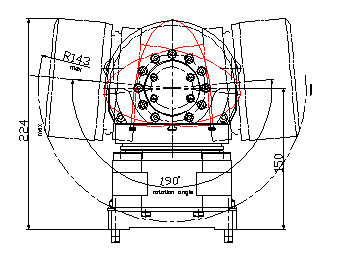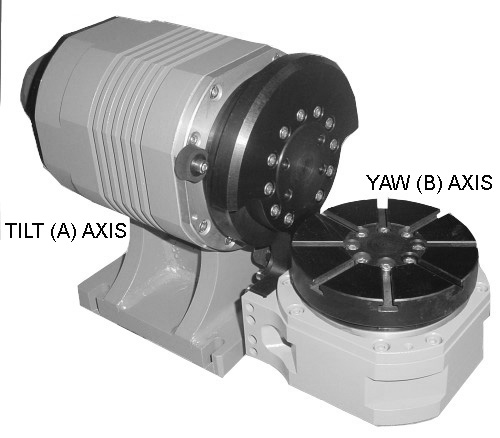 tilt

(A axis)

yaw

(B axis)

mechanism

direct drive SRT-10

direct drive SRT-03

max speed

100 rpm

200 rpm

max torque

10 Nm

3 Nm

rotation

±95°

n*360°

runouts

15 microns

15 microns

repeatability

1-3 arc-sec

resolution

1,2 (B), 3.2(А) arc-sec

orthogonality

20 microns

load weight

5 Kg