Rotary actuator RTHM-16 (Ultrathin)
Ultra-thin motorized rotary actuator RTHM-16 (polarizer mount) provides smooth, high accuracy, high repeatability and stability continuous 360° rotation of the polarization optical components with diameters up to 1' (25.4mm) or 1/2' (12.7mm).
Ultra-thin profile of the stage minimizes difficulties of polarizers integration in optical set-ups and in systems with small gaps between elements.
Motorized polarizer rotator has a low optical axis height relative to the mounting base.
There are two fluoroplastic rings and two retaining rings for 1' (25.4mm) optics fixing which are included in standard stage set.
Various mounting options of the Motorized Polarizer Rotator are available.
Stage is driven with stepper motor with a gear box.
Click Below Images To Enlarge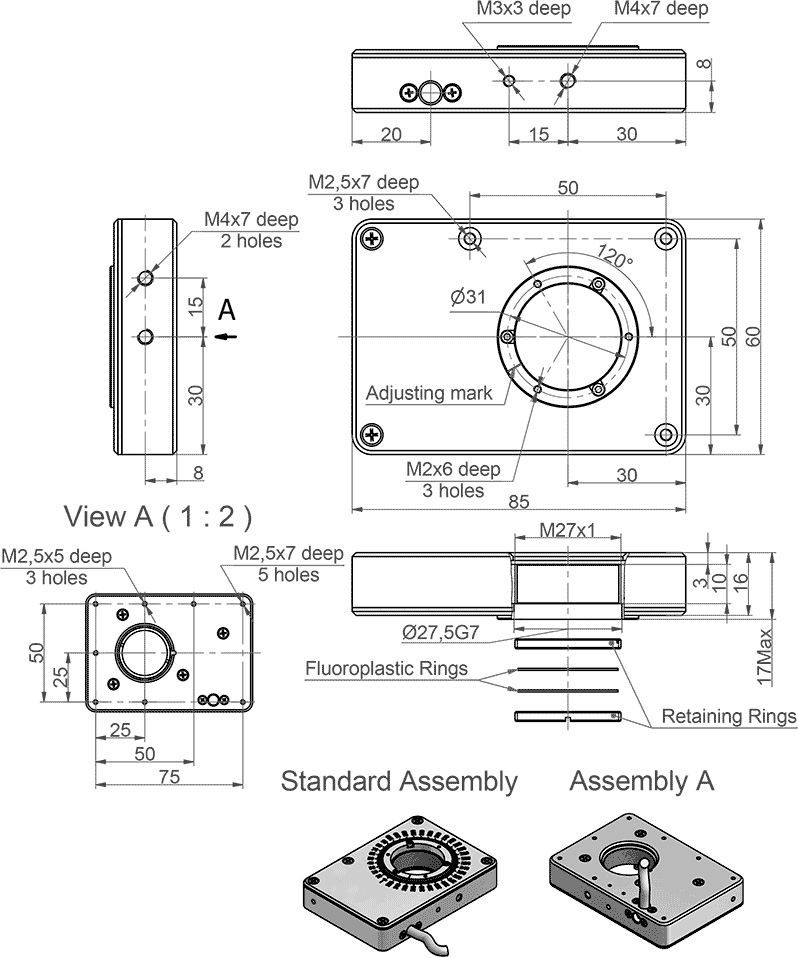 INSTALLATION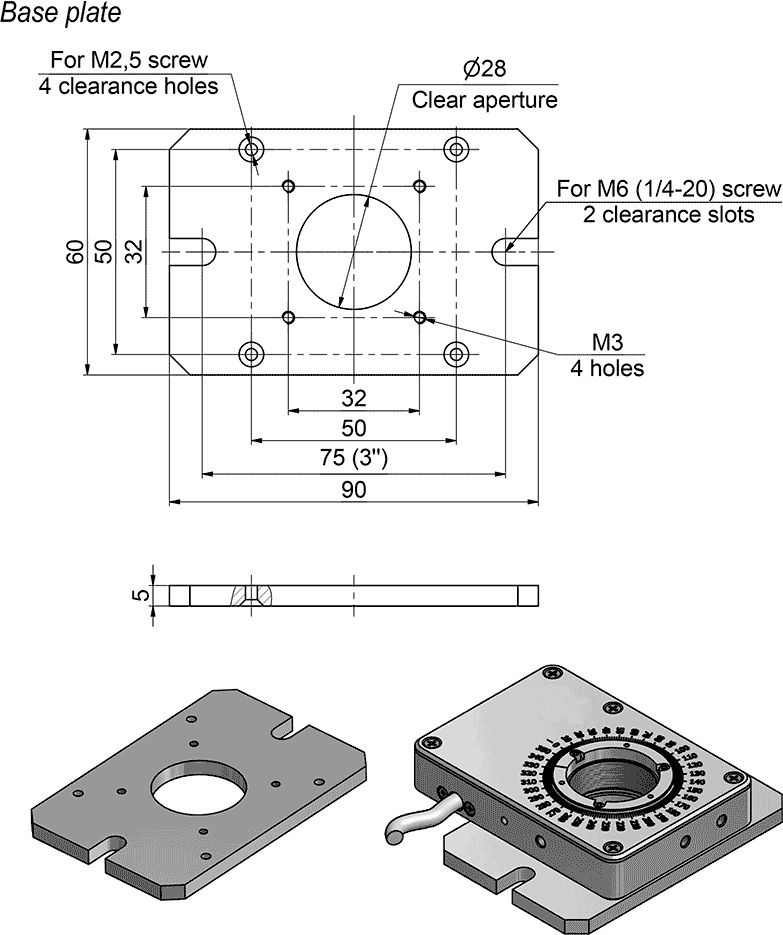 Parameter

Unit

RTHM-16

Rotation range

deg

Continuous 360◦

Resolution (full step)

arc-min

0.75

Max speed

RPM

4 RPM

Repeatability (unidirectional)

Arc-sec

15

Eccentricity

micron

10

Load capacity

axial / radial

Kg

0.5/1

Stage weight

Kg

0.25

Motor type

Stepper motor with gear box

Drive mechanism

Ground worm gear 90:1

Home sensor

one, hall type

Construction

black anodized aluminum