XYZ GANTRY BSMAE-F80L-600x600x100
Low profile motorized actuators with precision ball screw provide exceptional accuracy, repeatability and ultra-fine positioning resolution capability to 1 micron in a very compact, low profile unit. They are ideal for space-critical applications such as optical, laser applications and vacuum operation.

Easy to program with VISUAL IMAC icon based controller. No need to write a single line of code!



Click Below Images To Enlarge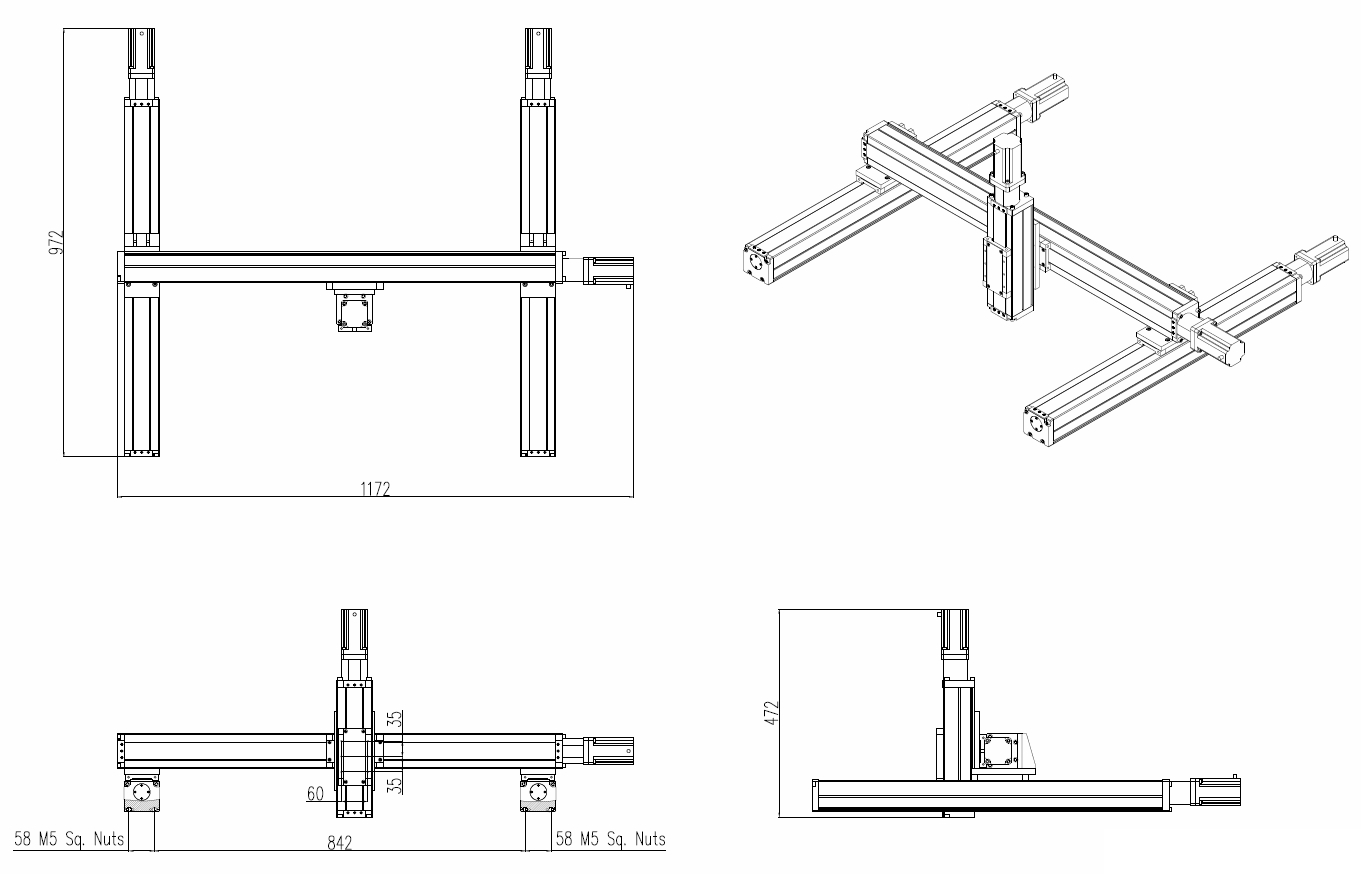 XYZ Stroke

mm

600x600x100

Screw lead

mm

5, 10

Motor mounts size

Nema17 (Nema23)

Motor type

Stepper (standard)

Servo/encoder

Load

kg

15

Repeatability

micron

30

Stage weight

kg

9

Speed

mm/sec

50 - 100 (stepper)

100 - 200 (servo)
Open loop Micro-stepping resolution = screw_lead/200/microsteps_per_step
where: motor has 200 full steps/rev;
driver micro-stepping resolution 64, 128, 256 micro-steps/step
Closed loop servo resolution = screw_lead/encoder_cpr/4
where: encoder_cpr is number of encoder counts per revolution;
4 is post-quad processing in the motion controller